More indoor opportunities for clubs
Maximizing member benefits!
Explore the world of new possibilities that modern technology offers. Even smaller facilities can boost their member offerings with modern bow cinemas. New technology offers multiple advantages that will get all members of the club excited.
Targets are available in many different sizes and the movement offers new challenges even to the best archers in your club.
So far, it has been difficult or even impossible for some clubs to make good use of their indoor facilities. It all changes with modern 4D technology. This not only makes indoor training more interesting to all members, but also helps to find new members and to provide new challenges on a regular basis.
A game changer
We're sending new content to BowSim 4D operators every month, and new software updates are making the challenges more and more interesting.
Here's an overview of what you will be able to offer your members.
Over 40 different training videos with traditional targets for conventional training.
Over 10 "Fun Ranges". Cater for a child's birthday party to a professional event!
Over 15 competition ranges. For competitive target practice.
Over 60 action games with moving targets.
Over 100, 3D animals with hit zones.
Over 400, 4D animals. Moving animals with hit zones.
Speed-Archery training on moving targets.
Regular competitions with our competition modules.
The possibility to use your own trail cam or downloaded videos.
No matter what bows or crossbows are used. Excite all your members with new challenges every time.
Why are BowSim 4D customer so successful? They receive regular videos and images to boost their own advertising.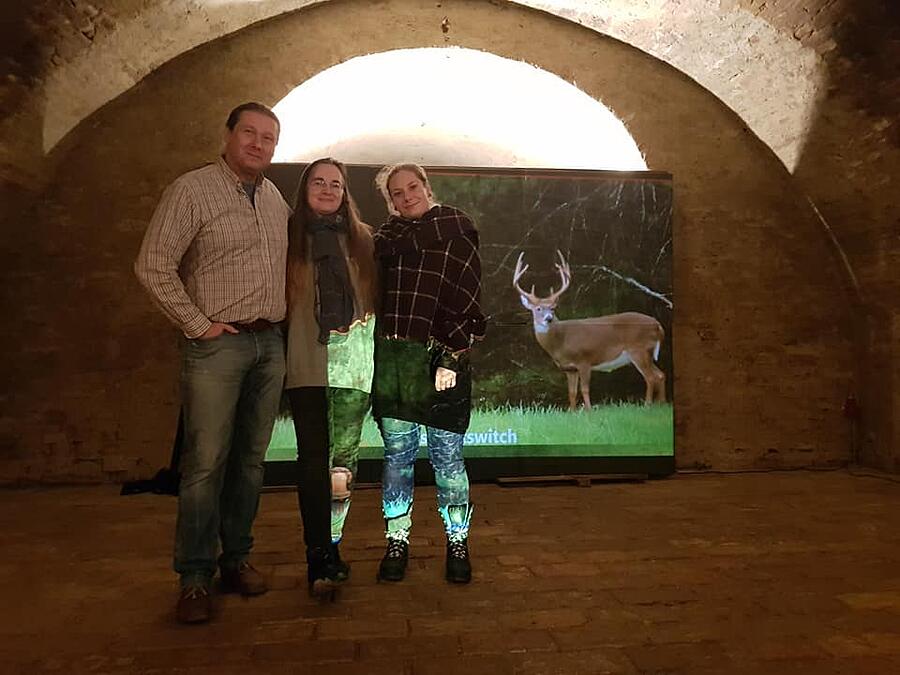 BowSim 4D is cheaper
While the costs seem high at first glance, modern bow cinemas are much cheaper to operate than they appear.
This is easy to establish, when considering the costs to offer alternative solutions in indoor areas. Just to get a handful of 3D animals and to make the necessary modifications requires large investments by a club. In addition, there is often little space available to store such equipment.
Modern technology offers a successful long-term solution
The so-called 4D Target forms the back wall of your indoor venue. If the system is not turned on, it is the perfect backstop for paper targets, balloons and all sorts of fun that you can have with your bow, crossbow, darts or blow guns.
4D Targets are cheap considering they have a huge lifespan. Due to the fact that most targeted objects move, the impacts of arrows are evenly distributed. This way 4D Targets are not subject to the same wear and tear that is common in conventional archery targets. A good 4D target is virtually maintenance-free and should withstand several hundred thousand shots.
Challenges with the implementation in clubs!
The decision-making process in clubs is often harder than in private enterprises. Especially when it comes to technologies that are not yet fully understood by a wider audience. Often we get asked about how to better communicate the benefits of the investment to members of a club. To make this process easier for you, we have prepared a number of documents that will help you to lead a meaningful discussion about the topic. Please inquire. We are happy to send these to you.
How big is the 4D target?
Our standard targets are 3×2 and 4×2.4 meters (10×6.5 and 13×8 feet) in size to perfectly suit most indoor ranges. Smaller and in between dimensions are available.
How much space is needed?
A 3 meter (10 feet) wide target already offers fantastic possibilities with a shooting range from 6-8 meters (20 to 25 feet). The more space, the better. BowSim 4D allows you to train at any distances. Many training screens offer moving and small targets, to make BowSim 4D great fun when training on shorter indoor ranges too.