World leading technology and stunning looks
Our interface, content and sensor technology is unique to our products and made in Germany. The displayed hardware is a carefully selected set with many custom-built elements to optimize the archery cinema experience for an outstanding performance.
Setup and installation
Setting up your bow cinema is as easy as connection any common desktop computer. No special skills are required, and your unit arrives with a well-designed user manual that explains the simple steps for getting started. Once your unit is connected you will have access to a database of on-board video help files. These are great to verify that everything has been setup to its best performance and provide many other tips and tricks to use the full potential of your new bow cinema.
Setting up is easy and everyone can do it! Here one of our customer unboxing BowSim 4D. 
Permanent vs flexible installations
There are two options for installing BowSim 4D. Permanent installations are often done with a ceiling mount. Many customers add a touch screen or second screen where the archery simulator is permanently installed.
If the unit needs to be moved occasionally or is for hire it can be built into a transportation case.
The computer unit
A quiet and beautiful little powerhouse
This little masterpiece is Made in Germany and only 55mm high, 200mm wide and 225mm long. It features a beautiful high-quality aluminum casing. Any hardware component included has been carefully selected to enable the most advanced 4D training experience.
The Sensor
Bullet proof?
No idea. What we have tested is its resistance against direct arrow impact from our #70 compound bow. 12 arrows exploded on its beautiful aluminum casing that protects the patented technology. While the sensor should never get near an arrow during normal training it is pretty comforting to know that it is water, dust and shock resistant and survived any treatment we have put it through during the testing in our production lab.
Our Wireless Footswitch
If anything in life could be so easy!
We want you to focus 100% on having fun with your friends, family, and your customers. To enable an effective and focused training environment we have eliminated most of the unnecessary navigation features. Our wireless foot-switch takes it a step further by allowing to submit certain commands to your unit without having to put down your bow and arrow. Brilliant!
A sound system for getting started
Sound is important
With BowSim 4D sound is very important. A lot of time is spent crafting the sounds of every bit of simulator content.
However, the needs, towards the quality and size of the speaker system varies from customer to customer. We supply a small speaker that will cater for basic setups. For larger and commercial facilities, it may be necessary to upgrade to a larger system. We constantly upgrade our hardware components. The sound system that is part of your order may differ to the one displayed here.
Easy navigation
The good old…
There are different ways to control your unit. A wireless keyboard and mouse is part of every order. While you can later upgrade to a touchscreen navigation this is our preferred navigation for the starter kit. Everyone knows how to use it and it is easily replaced if one of your guests drowns it with a massive XXL soft drink.
Jen showing you a few aspects of our archery cinema.
We are very happy with BowSim 4D. The post order service gave us many great ideas on how we can maximize the opportunities with BowSim 4D in our club.

Lars KristiansenChristiansfeld IF Bueskytter, (club) Denmark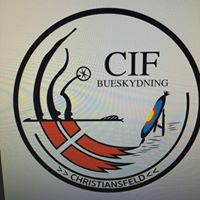 You guys have done a great job. The system is easy to understand and has some great functionalities.
Thanks a lot.

Andi Stock

Justbows.de